My life is now complete. *hakka dancing* Yeahhh you've heard it rite!
Sangat serba salah beli bendalah ni ekceli dalam keadaan dah nak kawen dah ni.
Tapi tatahan tengok Gary the Colleague gune hari2, dia punye kaler oren teranggg weee!
Tiap2 hari aku curi2 pandang dari ekor mataku ini.
Gary macam my secret idol kat opis, he's the clown in the bilik meeting.
I love his style, his stuff n everything!
Calculator dia pon kaler oren, macam berkaca gitu material dia, what do we call the thing?

Laptop Gary, Dell kaler merah terang, very der shining!
Gary suke pasang kipas merah usb dia, and we always hear him complaining;
"
It's warm around here, don't u think?
"
Baju2 dia sumer smart, muka dia babyface with sideburns, cracking jokes is really his thing.
Hari2 lepas lunch musti tapau taufufa makan kat bilik meeting!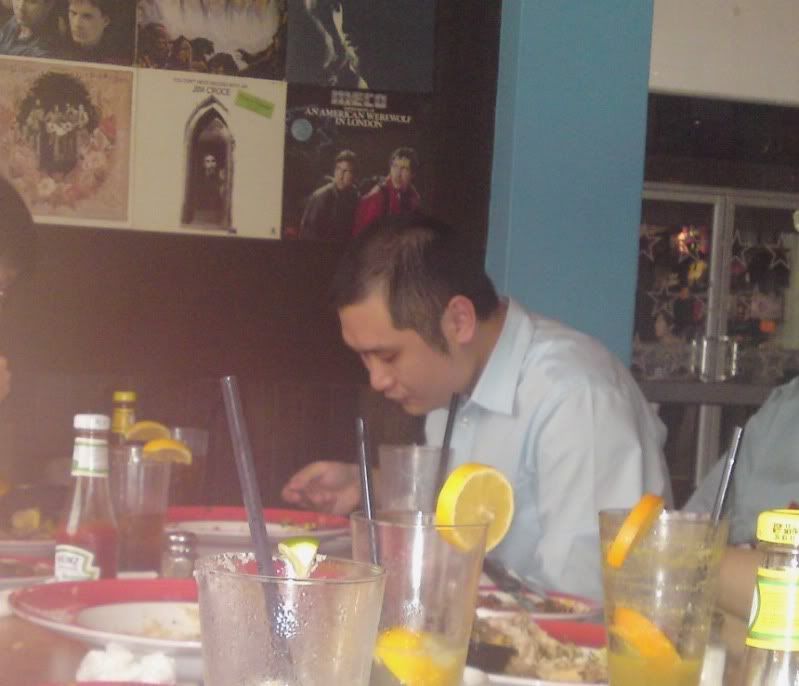 The Gary I'm talking about at TGIF.
Sambung pasal bendalah yg aku maksudkan.
Beratur kat JJ nak bayar, tengok awek rambut pendek gune kaler pink terangggg tak tahannn.
Tengok iklan kat tv almost everyday, kenot tahannnn.
Ok fineee!!
I just have to have this one-of-a-kind!!
Takpe, pasni join support group for shopaholics bahahaha! Layannn!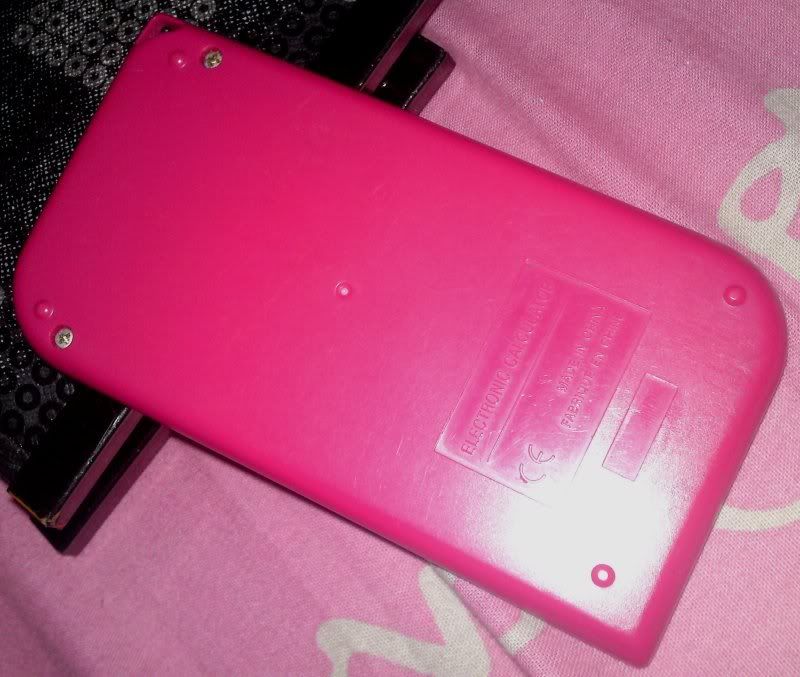 Bukan yang ini.
Tatapi yang ini!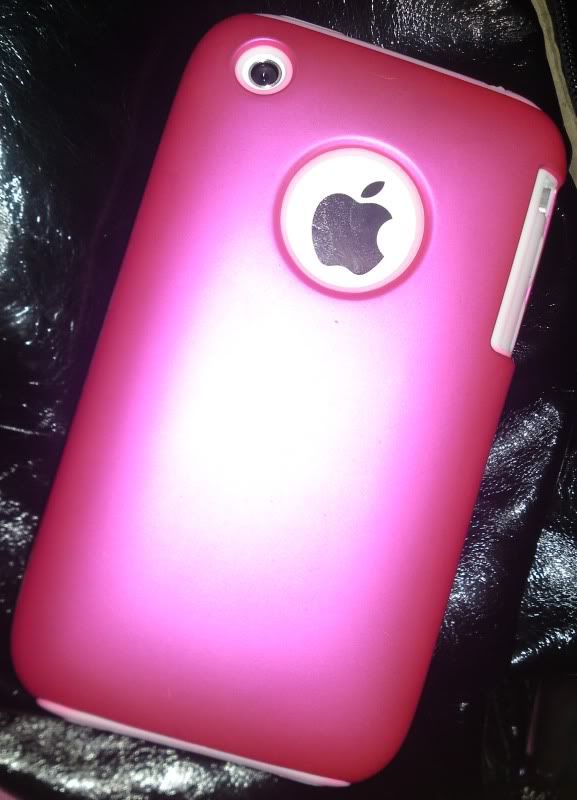 Hihiiiiii senang hatiii.
My calculator was often mistaken for iphone in a glance! Haha. Selalu kalo opismet nak pinjam calculator, aku akan cakap, "
Nah, my iphone!
" Dorang pon surprise sat, pastu bile tengok depan terus gelak. Hehe.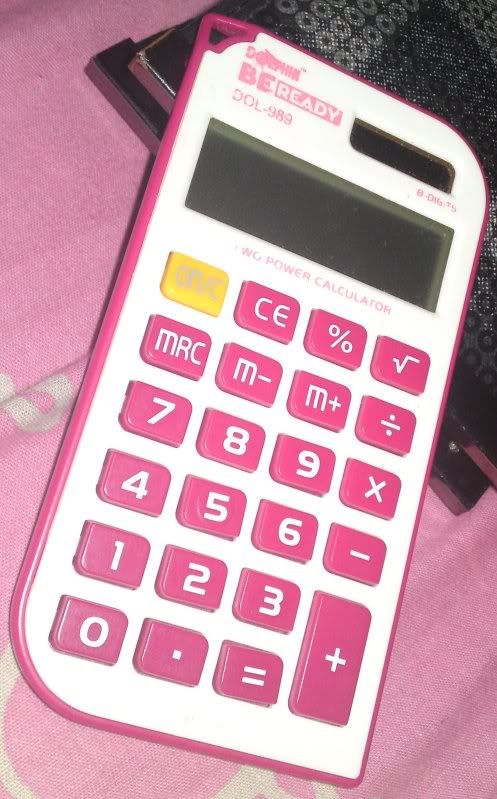 So last Thursday Gary dah notice, dia cakap, "
Suda pakai iphoneeee...
", ngan nada berlagu huhu. Aku sengih je. Ko taktau kerna kau aku beli Gary! Ko tak tau! He had no idea at all how much I admire him!

Jaga diri & stay pretty!