Bunga tangan! Would you go for fresh flowers? Would I?

Untuk aku, rasa2nye buat masa ni tidak... Aku tak suke mende yang kena prepare last2 minit (walaupun diri ini selalu last minit T_T) Kalo bleh, biarlaa awal2 dah ready, cuak smacam rasa. Namanya dah kawen bajet. Kalo gune wedding planner lainlaaaa. Takmo panic attack plis! Soooo the other day, aku survey bunga tipu untuk bunga tangan.
Tulip ni jumpe kat kedai Sin Yin, Semua House.
Dalam gambar nampak ok, tapi with naked eyes nampak tak menarrek sangat.
I love tulips so much. Tak mengharapkan tulip fresh pon untuk handflower. Sebab, tulip leh dapat 2x setahun je - Dec-February & July. Tu pun kat Bukit Larut. Muakakaka. Tapi nak jumpe tulip tipu yang begitu real susahhh *begitu banyak songeh ai noeee*. Sesapa jumpe sile roger gwe ye!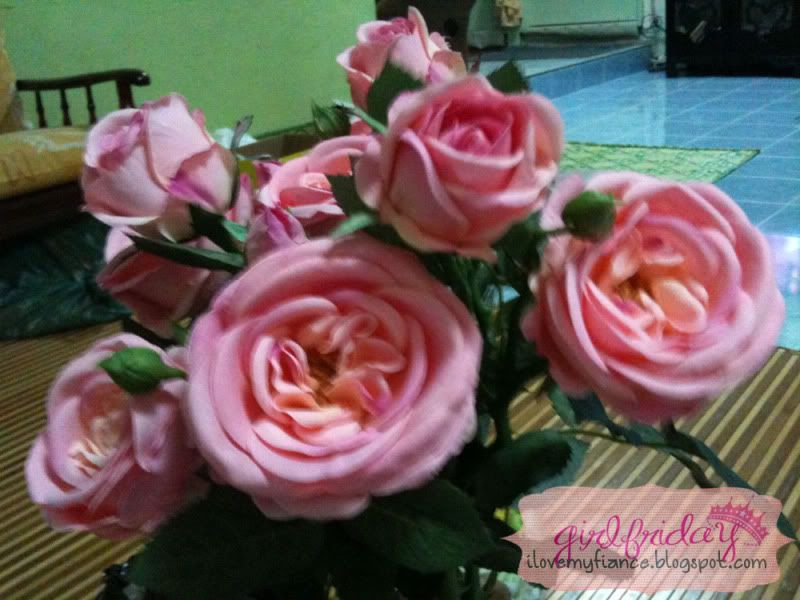 Ni beli kat SSF.
Sangat reallll. Tabik spring. Harga pon tabik spring T_T

Tapi lepas dah beli ros SSF tu, rasa cam nak tulip kat Sin Yin tu plak. Wakakaka. Sbb ros SSF tak terang, aku nak pink terang. Here's my plan in summary:

++ Bunga tangan - Bunga tulip / ros
++ Bunga dulang - Bunga dip - ros & forget-me-not flower (Nak buat bunga ni sbb suke nama dia! Nanti aku tunjuk hasilnye.)
++ Deco - Recycle rose pomander ball time tunang, campo bunga2 lain.


Bunga ni aku blajar dari DIY kat
website ni
. Sonang ajje, gune crepe paper. Ada 2 lagi aku buat, lupe plakk nak amek gambar.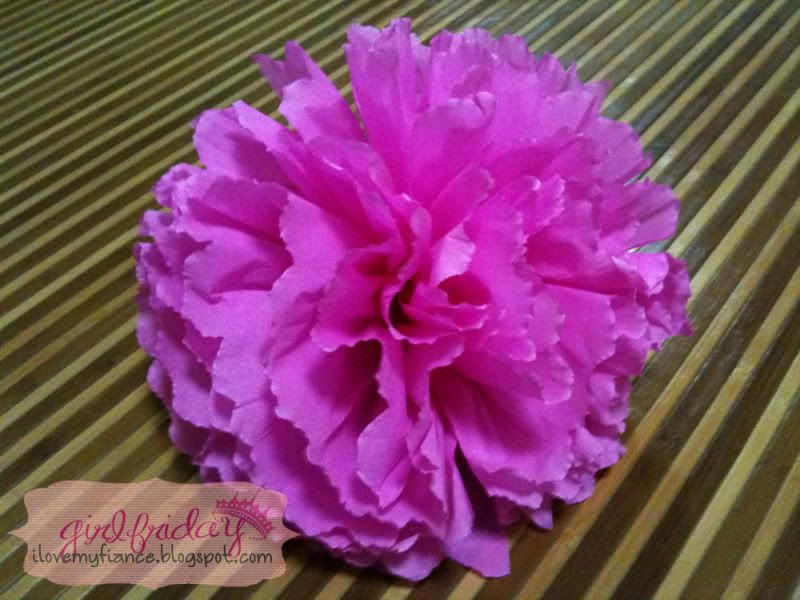 Till then!
Jaga diri & stay pretty!
xoxo,