Hahaaa abaikannn title bertemakan perasannn.

Setelah sekian lama aku mencarik kat kedai aksesori kete, finally kawan aku suggest gi Brother's je. Cemanalaaa aku bleh tak terpk langsung? Padahal dekat umah je.
Sooooo kesimpulannye, inilaa hasil smalam! :") Hinss hinss muke bangge giler DIY

Lenguhhh nak kasik sticker tu tadek gelembung walaupun nampak simple je tu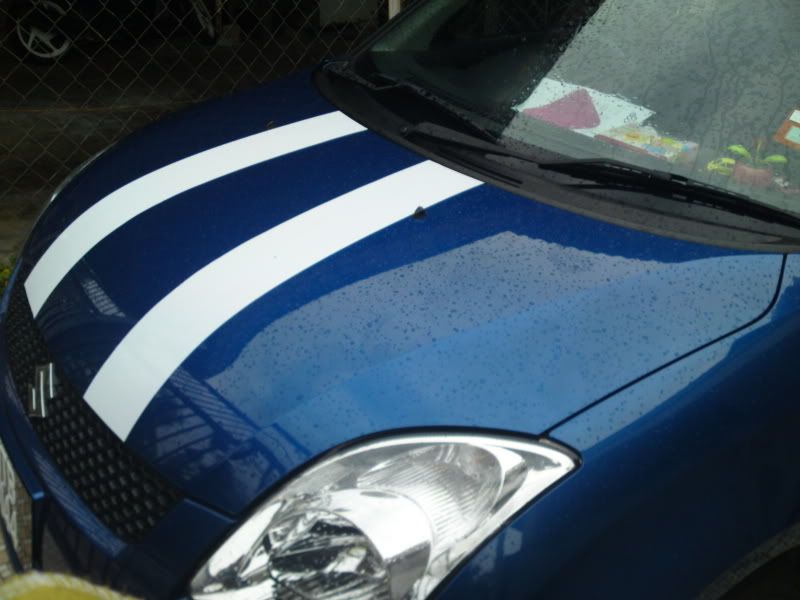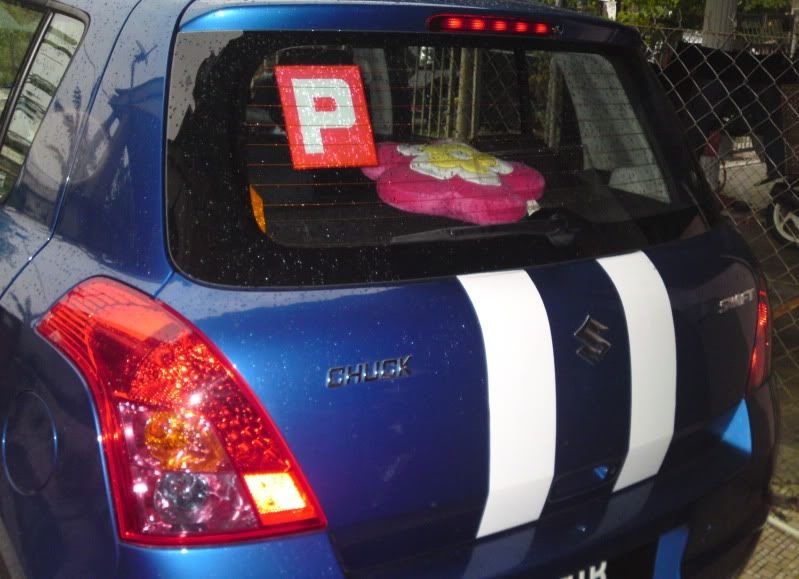 " Proudly a P"
Demi mengkaver kemaluan dapat lesen di usia senja

Tapi smalam, time incik sayang anta aku balik lepas dinner @Tarbush, bliau tengok kete aku n dia cakap, "
Sengetttt.
" Adeih. Pasrah je laa bertunangkan designer yang will always have the eyes for details!

Soooo, aku dah tanggalkan sticker tu smalam jugak sbb aku pun nak tengok ia PERFECTO! Lagipun smalam tu aku buat laju2 sbb tak sabar sangat nak tengok cemana Chuck evolve jadik Cooper (keh kehhh), pastu wat laju2 lagi sbb hari nak hujannnn. Laju2 pon tetappp make sure tadek air bubbles. Ngam2 aku siapkan lining belakang, ujan dah turun. Aku amek gambar untuk tatapan korang ni pon dalam ujan rintik-rintik. Demi bloggg!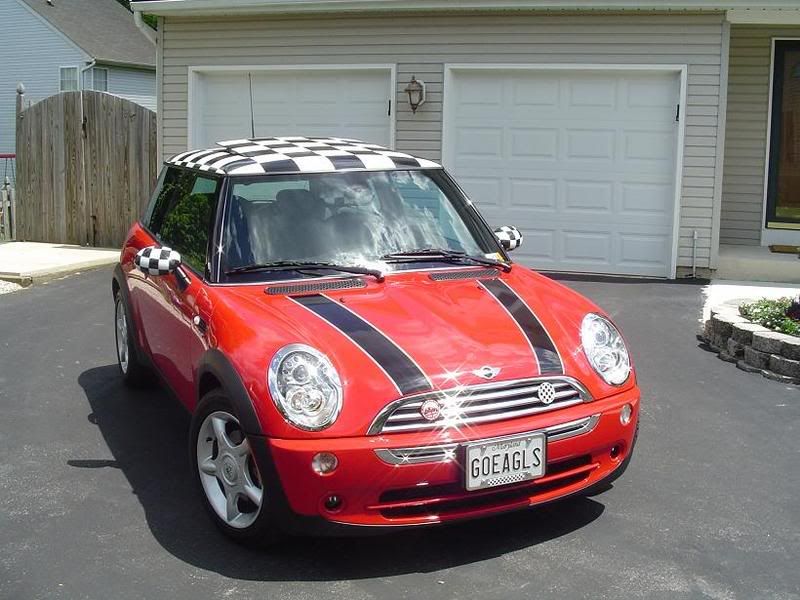 Samting laik dis.
Sooo, nanti nak pegi beli sticker tu lagi, dan mintak tolong Incik Sayang pasangkan wiken ni. Haha kan dah dapat kejeee. Pastu anytime before kawen, nakkkk sangat tengok bumbung Chuck transform jadik checkered rooftop! Lawanyierrrrr! Pastu bleh wat kereta kawen. Yak yak yak!