Taraaaaaaa!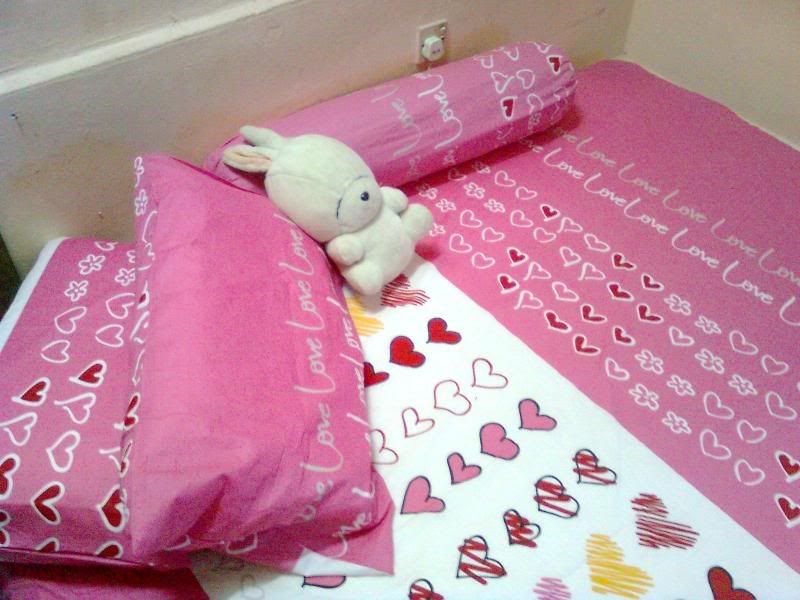 Mimpi pasti lebih indah lepasnih! Mashi yg rasmi sesiap dulu.
*****************************************************
Opis makin hari makin lengang. Kalo tak orang ni amek annual leave, orang tu pulak amek annual leave. Kalo orang sini EL, yg sana MC, yg situ lak AWOL. Nampak ngat sumorang protest ngan situasi skang.
Aritu, membe aku tunjuk fwd email dari PM, yg mengatakan dia dah request HR untuk panggil semula ABAPer indian yg dah kena retrenched haritu sbb tak cukup resource. HR pon approve. Bleh plak main tolak-tarik camtu? Stakat nih dah 3 orang dipanggil balik. Pastu, ngan 3-4 years of experience, they're willing to pay him 8k, 1k short of what they were paying him before.
That is muchhh higher than what the locals are paid!
Skarang banyak keje n current PM slalu tend to point HER fingers to ABAPers. Bile higher management tanye pesal this report and that report delay, dia awal2 letak nama ABAPer kat depan termasukla nama aku. So management terus anta email kat aku tanye apa pasal delay?
Aku terus cakap, on ABAP side dah lama siap, aku siap kasik date based on email yg sentiasa aku simpan for black n white, in case aku di apa-apakan. Cover-your-ass theory, remember? Talk is cheap, so kenela slalu pastikan kalo once dah siap keje tu, terus anta email kepada yg berkenaan n bukan cakap mulut je.
The thing is, sume report tuh dah submit to functional people like AGES ago, so sekarang the ball is in their court. Dorang yg kene buat functional testing tapi tak siap2 lagi sbb terlampau occupied sebab tak cukup orang. Sooo, lagi mau salahkan ABAPer. Haih kalo gaji naik tadeklaa rasa demotivated sangat camnih. Tak besss tak bess.
Oklah, I'm thinking of leaving early today. Probably like, NOW? Ngah ngah ngah! >:)