Taraaaa!
No, not the one above. This beauty IS NOT MINE (yet)!!


The gorgeous one below, however, IS MINE NOW!! :D :D :D
Tak muat nak amek gambar angle penuh, kalo reverse keluar semata2 sbb nak amek gambar, malu kat jiran-jiran oi! (-_-") Tapi dalam hati teruja bangett siap melompat bintang pe sume, siapa yang tau!! :D
Why this car? Sbb it's very rare on the road, and I loveeeee the design, walaupun cinonet je tak praktikal bile dah ada family nanti i knoeeee. Tak dapat beetle pon takpe! Yang ni pon dah cukup kiut-miuttt dah bagi aku dengan bajet sekarang :D
Lagi satu, paling teruja ngan keyless system dia! Tak payah kelam-kalibut nak carik kunci/remote kete lam handbag yg ada macam-macam tu each time nak masuk kete. Asalkan remote tu wujud dalam handbag yg aku bawak, kete akan terus detect, then bile nak masuk kete, just tekan ada satu button kecik kat pintu, terus bleh masuk. Nak stat engine pon takyah masukkan kunci, just pulas satu tombol built-in yang ala-ala tombol dapur gas tu, kete dah bleh stattttt. Seronot! Seronot! :D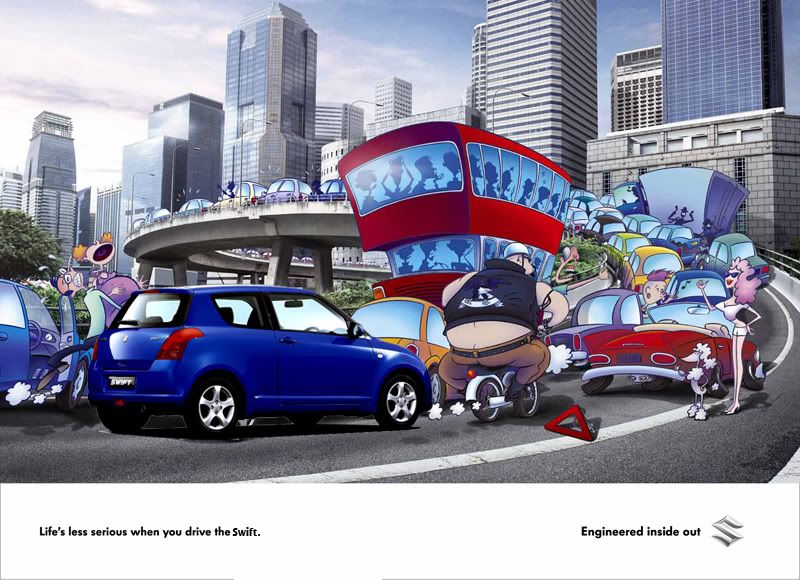 Curik n edited dari
sini
.
"

Life's less serious when you drive the Swift.

" Catchy!
Belum puas pegang stereng ni, setiap hari carik alasan je nak kuar rumah bahaha! You yourself, how did u feel when u get ur first car? Giler nak tersengih je rasa setiap masa kan? Haha. Begitulah aku sekarang ini adanya!!!!!! :D
p/s: Belum ada nama, nak kasik nama ape ekkkk??? :D

You know you love me!