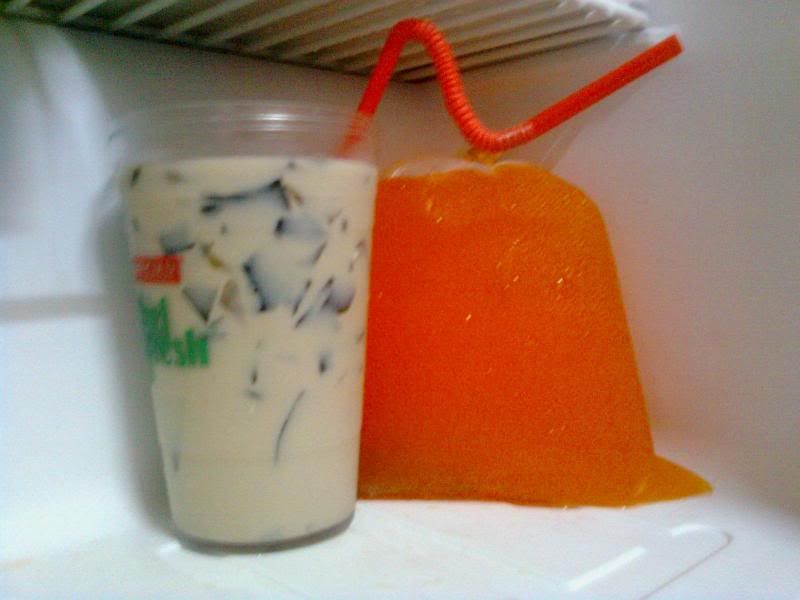 Lagi 2 minggu raye! Wuhhu. Tahun ni rasa eksaited, tapi dalam masa yg sama sedey gak. Entah, eksaited lebey kepada sbb nak cuti kot. Haritu balik Kuantan, as usual mak aku sure suruh pergi kubur punye, siram air yassin time tahlil. Aku tak suke pergi sebenarnye, rasa sedey. Biasa kakak or abang aku pegi taim pagi, aku leh ngelat, aku bangun lewat je. Tapi last time pegi petang, so aku ikut laa... And as expected, masey jugak nangis. And I'm wondering, bile ntah tak nangis taim gi kubur :(
Long weekend sempena Nuzul Quran kalini rasa the LONGEST LONG WEEKEND EVER... Bila dah selalu balik Kuantan time wiken, tetibe dis week tak jadi lak balik, mulelaa rasa serba tak kena. Tambah2 lak dok sorang-sorang kat umah ni. Tangkap syahdu, rasa cam dok kat perantauan plakkk each time bukak pose. Huhuuuu.
Stakat masak untuk diri sendiri tu mmg tak teringin langsung, beliii je. Cuma kelmarin ada buat lasagne untuk incik sayang, kalo bukan sbb dia, mmg tak berasaplaa dapo aku tu. Lasagne turned out scrumptious! Haha puji diri sendiri, tapi serious sedap lakk lasagne aku smalam. Incik sayang seronok n puas giler! Puas ati masak untuk dia!
Yang penting ada soya cincau ngan air asam boi cam dalam gambar ni buatan sorang akak ni ngan ayahnya kat pasar ramadhan dekat umah aku ni, dia pun dah kenal aku the regular customer sebab soya ngan asamboi dia pekattttttt sangat like no other! Sedappp sangattt. Cincau tu kene letak sendiri sbb baru puas ati leh isi banyak2, sampai air dah jadik kaler coklat sket nyam nyammm! :)~
Lagi satu, dah lama teringin SINGGANG SOTONG berikut yg membe aku post kat facebook, tapi memandangkan sbb sorang2, jadi malasss nak masak. Harap ada rezeki lebey next week, bleh balik Kuantan makan ramai2... Uhu...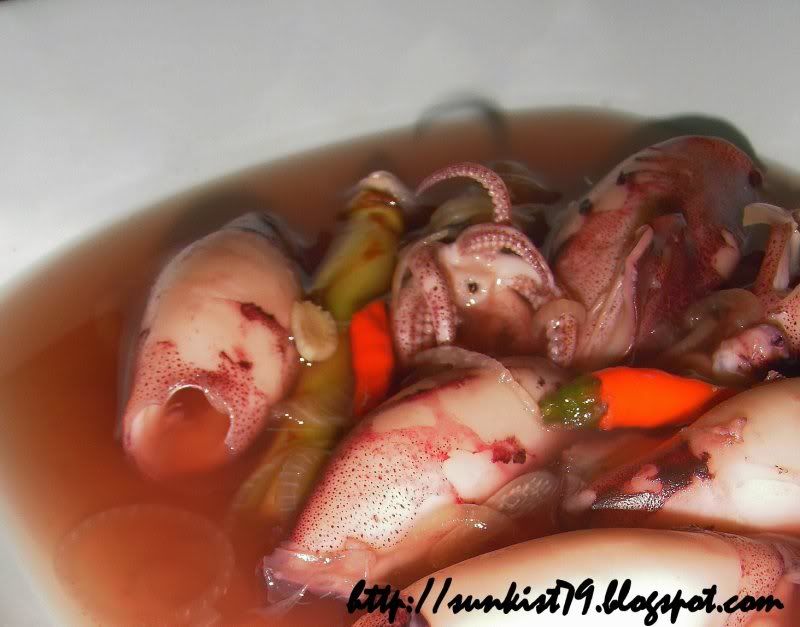 Ada yg buat malam ni karang!

You know you love me!