Terlalu banyak yg aku kesalkan... Especially bile pk, aku belum cukup berbakti lagi pada my one and only Ayah. And to think of the last time I saw him, betul2 rasa nak lempang diri sendiri sbb tak manfaatkan masa tu... Time tuh aku kurang layan dia dan kurang layan sembang ngan dia time tu. Bodohnye! Bodohnye aku! Bodohnyeee! :"( Aku pilih untuk elak dari banyak bercakap dengan dia sebab takut kene marah, sbb dia mudah marah sejak dia sakit nih... And how would I know that will be the last time I saw him?? Adik mintak maaf, Pok... Adik mintak maaf... How I wish I could turn back time n peluk dia sepuasnya and tell him how much I love him and how much I appreciate his sacrifices to raise me up... Kenapa Adik tak boleh bersabar sikitt je lagi???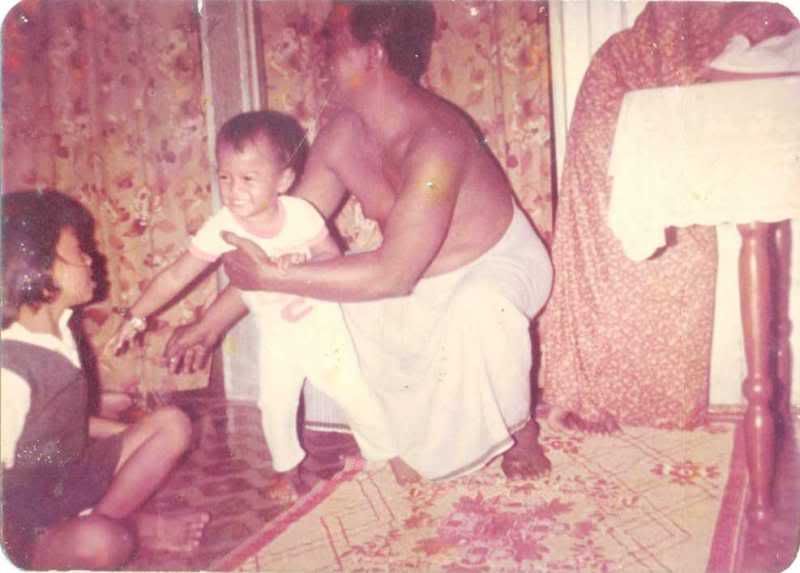 That was me wearing his wristwatch.
Last time aku jumpe dia was about 40 days before his death. Time tuh aku sempat potong rambut, shave misai n janggut dia, n sempat syampu kepala dia, n I'm really glad I did it... Aku bersyukur aku sempat urut badan dia dalam dua bulan sebelum dia meninggal pastu dia ada cakap, "
Bila engkau balik nih, sedappp sikit rasa badan Pok...
". Aku bersyukur sebab aku rasa kasih sangat kat dia setiap kali aku suap dia makan walaupun dia boleh suap sendiri. Aku bersyukur jugak aritu mak aku cakap, ayah aku macam terharu sebab aku selalu kasik duit kat dia time aku balik jumpa dia. Walaupun brape lama laa sangat aku sempat bagi duit kat dia, sebab aku pun baru keje setahun lebey :"(.
Ya Allah... It's hard to think that rindu dan sedey nih takkan hilang sampai bile-bile, dan takkan ada penawarnya.
And I have lost the only man who had loved me the most, unconditionally, for my whole life.
p/s: Aku nak cerita pasal kronologi kejadian haritu, tapi, tunggula dulu. Rasa tak bes je...
You know you love me!
XOXO, girlfriday