Wow it has been a while! Bukan bz tapi tadek feel nak apdet blog. Keje ada tapi susah. Amendments and moreeee amendments, and that spells TROUBLE to me. N needless to mention, boringg already, having to dwell in the same old codings, over n over again.
Resume lom update sepenuhnye. Mmg rasa nak lari dari sini sebab projek yg hampeh ini, tapi dalam masa yg sama agak reluctant nak mulakan idop baru kat kompeni baru yg environment dia kite tatau lagi cemana. Oh!
Okeh banyak cite nak review nih. Ketatkan tali spentot dan bersedia panaskan punggung andaa!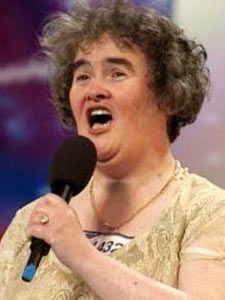 Ok berbalik pada topik di atas, anyone heard of
SUSAN BOYLE
? In just 5 days she caused a wave of interest around the globe! She's a singer in Britains Got Talent, suara diaaaaa, bile aku dengar, naikkk segala bulu roma! Her voice shivers me timbers bebeh! Tapi yg special sbb dia nih langsung tak hot ngan umur dah 47 pon, tapi she caused a jaw-dropping moment bile bliau perform. She's a phenomenon, kalo tak caya silela tengok
youtube nih yg dah mencapai 42 million views
today!
Piers cakap:
"I'm giving you the biggest YES i've never given anyone!"
Another great show is The Biggest Loser I must say. Aku penah wat entri sal show ni longgg time ago, tapi lately sbb kerap sangat tayang smula kat Hallmark, maka kerapla tengok. Mmg dorang dah kurusss sangat2 sampai tahap aku dah tak cam muke 'after' dorang. Giler laaaa sakit hati ngan diri sendiri sbb takleh ada that kind of determination! Bile dah rasa terharu tengok perubahan dorang tu, mulelaa rasa macam2, pastu ngan rasa sebaknye lompat naik Orbitrac 20 minit. TAPI MALAMNYE MAKAN MACAM-MACAM aaarghhhh tensi!
Nih gamba Season 3 contestants. Saksikannnn: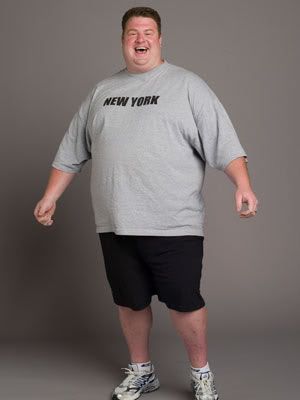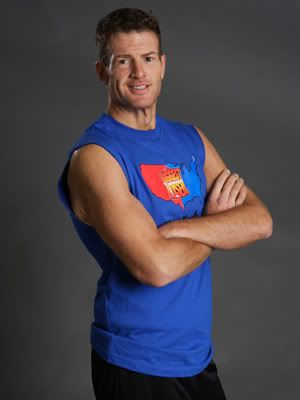 Erik the winner:
Giler gojesssssss! Gojess! Gojes! Muke n badan dah jadi macam trainer dorang, Bob plak. Tapi dengar kata dia dah gained 122 pounds semula skang! T_T Oprah ada invite lam show dia.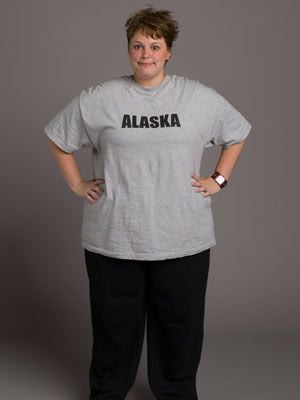 Kai:
Ni favourite contestant aku. Can-do attitude, redahhh je sume n kuat sangat eksesais walaupun kekadang ter-nangis gak keletihan.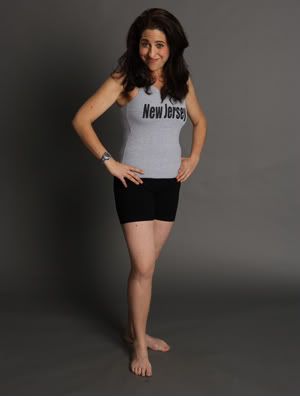 Poppi:
Aku paling terkejut tengok dia nih taim finale biggest loser tu!!!! Time nih aaa sebak giler tengok betapa berubahnye dia tsk tsk. Oh tersentuh naluri kemantobanku!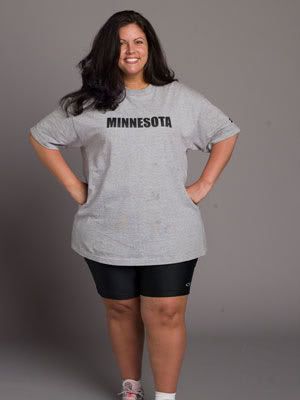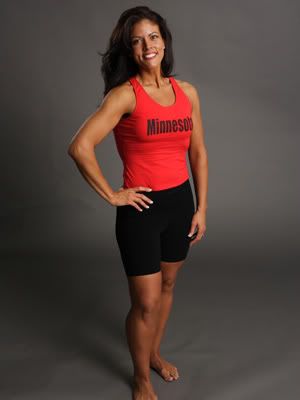 Jennifer:
Yang nih pon woowwww!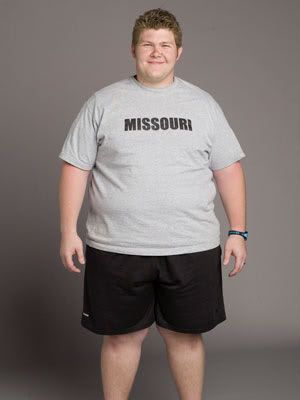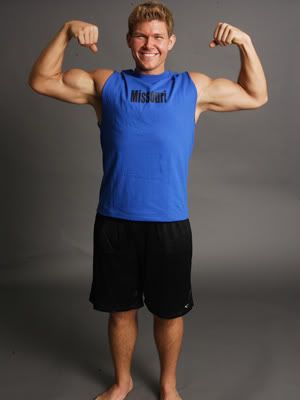 Marty:
Marty nih is a very fun person to be with! Mmg disenangi sumorang, tapi, tunggu selepas ini. Dia nih admire biceps sendiri T_T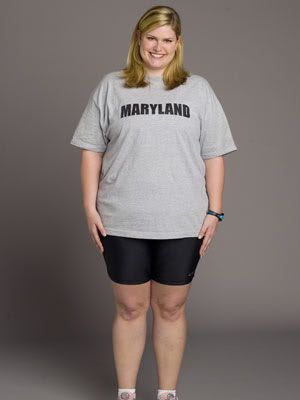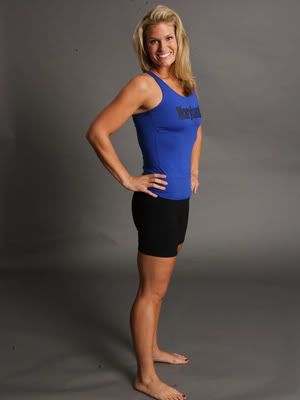 Amy:
Gojess tahap gabannnn! Dah cam jessica simpson dah eden tengok ekau. Nyampahh ai. Tapi, idolaku~ Taaaaapi! Dia nih finally couple ngan Marty, or maybe dalam Biggest Loser campus dah ada skandal tapi wasn't aired la. Masalahnye, Marty sampai tinggalkan wife dia n propose dia on national tv. Giler tadek prasaan ke hape?
By the way, aritu aku masuk account blogdrive aku, and noticed new comments on my previous entry -
Diet for Dummies :P
. For this entry, lama-lama sekali aku akan dapat komen baru, rasanye dorang gugel for duromine. Ingat blog aku forum ke ape, lihat komen2 ni:
ann
Apr 21, 09
Delete
i pun berminat dengan duromine ni la tapi tak tau dimana nak cari pil tu, susah sangat, i ni kuat sangat makan sampai naik 5kg seminggu, duromine mungkin boleh membantu kan? siapa2 yang tahu d mana jual duromine pls bgitau i k..menderita sangat tengo badan i ni gempal sangat..
lia
Jan 20, 09
Delete
husband pun dah pandang semacam.anak baru sorang
lia
Jan 20, 09
Delete
tolong la lia.mkn tak byk, tapi badan makin ari makin naik
Ye, akulah councellor itu! T_T Pastu ada yg siap cite kat aku progress dorang... T_T Oh apekah! Untuk baca the rest, klik je kat link entry tu.
So since pasang astro kat bilik aritu, it's just natural for me to subscribe to Metro channels jugak, sbb ada channel Crime & Investigations (CI) Network. Dulu time tgk astro kat tv bawah, aku selalu 'info' kat sume channel n mmg interested gile tengok title kat CI channel 732, cam
Cold Case Files
etcs. (
Eh ke sbb Cold Case Files nih je aku subscribe hah? :B
) Tapi tajuk itself dah interesting kannnn.
Aku suke channel ni sbb cite sume ala2 cite Detective Conan, sungguh misterius, tetapi benar. Sumer true stories. Yg paling menarik time dorang analyze setiap evidence, n pastu the interrogation process pun very interesting. Soalan2 nampak relax je tapi sebenarnye memerangkap, n pastu boleh nampak bile suspect tuh menipu.
Baru ni tengok CI Australia, tajuk dia '
The Body In The Sports Bag
'. Tajuk pun dah spine-chilling. Kesimpulan lepas tengok cite ni, berhati2lah kalo nak break ngan boipren, kalo tanak kene jerut pastu stuffed in Slazenger sports bag, pastu kene sorok kat stor 6 minggu camtu sampai jiran2 bau n ingatkan bau possum or tikus mati. Sekian.
Ni lak CSI trailer, ngan aku-aku skali dah terhapal dialog nih sbb 18x sehari ulang2 kat tv T_T:
"Do you believe there is such thing as a
perfect crime
?"
"No I don't."
"Just, out of curiousity, why not?"
"Because on every body at every crime scene, there is an answer waiting. We just have to look for it."
Or something like that. :D
Woops ter-panjang, ekceli yg nak cite ni pendek je, again, this is about one's determination. In one of the episodes of
'The Relentless'
, basically, anak macik ni kene bunuh tapi investigators sumer takde clue, almost a perfect murder. Apa yg berbeza ngan cite ni, sbb makcik nih gigih n soooo determined to know who killed her daughter. Dia tau polis dah tak dapat kesan sape pembunuh, tadek eye witness etc, tapi dia SANGAT YAKIN yang
when you kill someone, you JUST HAVE to tell another person about it
, sbb bile kite membunuh tuan2, kita akan ada perasaan yg sangat tak bes, and you will, AT LEAST, tell ONE PERSON.
Based on her belief tu la dia sanggup kuar masuk balai polis, setiap minggu tanye apdet sampai polis boring dah, pasang billboard, offer rewards etc. Sampai finally! Pada tahun ke-9 lepas tragedi tu, ada sorang lelaki call, cakap dia ternampak billboard tu n dia rasa dia tau sape yg bunuh anak macik tu. Dia kate, dia sangat rasa bersalah sbb maybe dia sorang je lam dunia ni tahu siapa yg bunuh anak makcik tu. Dia nih neighbour kepada killer tuh, sumone yg pernah jahat gak tapi dalam proses bertobat. Dia cerita laa, duluuuu, killer tu mmg pernah confess kat dia yg dia dah bunuh anak macik tu... Maka para polis pon sangat kagum ngan macik yg tatau putus asa tu. Lesson learnt! Sekiannn.
Wokeh, sekali apdet kan dah berjela2 wahha. Layannnnnkan ajela. You know you miss me! :P
You know you love me!
XOXO, girlfriday